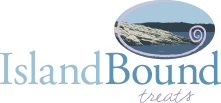 Our Friend, Mary, at IslandBound treats makes
glorious sweets right out of her home, and delivers
to us daily. The crust? The filling? DIVINE. It would
be a crime not to share them with you.
Blueberry, Raspberry, or Strawberry Rhubarb Pie
Dependent on seasonal availability, and sold by the slice. Try yours with a giant scoop of vanilla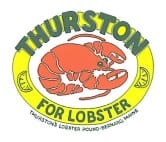 Thurston's Own Desserts: Homemade bright and early every morning!
Mason's Best Blueberry Cake
Maine blueberries take over this moist and tasty spice cake.  Did that three pound lobster leave you without room for dessert?  This one will be JUST as good for breakfast!
Maine Whoopie Pie!
A delicious dessert sandwich made up of two cakey, chocolatey cookies, and a sweet, frosting filling.
We also offer a selection of frozen treats!